Best Headphone Brands of 2019
---
Sound Revealer is supported by the online readers. When you buy through the links on this page that may make some affiliate commission for us. Learn more
---
The field of the manufacture of headphones is awash with numerous players. Each year, they produce and deliver to the market many headphones. It is necessary to know more about them, what they stand for and their potential, benefits. It is only then that it may be possible to choose the right one.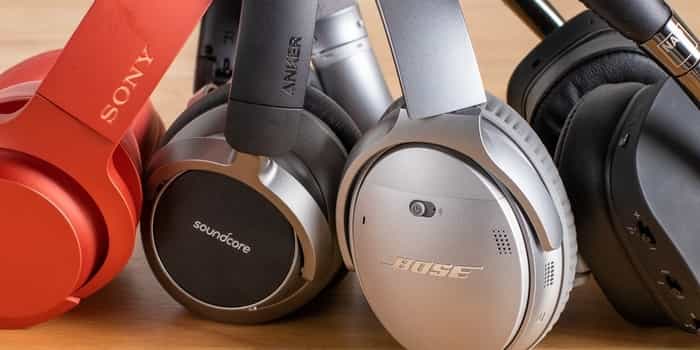 We have sampled perhaps 9 of the best headphone brands as of the year 2019. Our discussions below are centered on their finer details, what makes them tick, and the outstanding features of the headphones they produce.
---
9 Best headphone brands in the market
---
AKG is an electronics giant that is based in Vienna, Austria. It specialized in the manufacture of audio equipment which is geared towards personal and professional applications. At the moment, it is owned by Samsung after being acquired from its parent company, Harman, in 2016.
Its flagship headphone is the AKG K50. It is supra-aural and open-back in nature. On the whole, its range of products are pocket-friendly and are hence affordable by many. Its takeover by Samsung is expected to make its equipment all the higher in quality. That is due to the anticipated merger of the two technologies.
---
Grado is an American manufacturer of audio equipment which is headquartered in Brooklyn, New York. The company was founded in 1953 and produces high-end products. You will need to be really moneyed to be able to afford them. Generally speaking, Gado's range of products are exquisite thanks to more than 65 years of experience.
Its range of products are categorized into seven main series namely prestige, reference, statement, wireless, professional, in-ear, and limited editions, respectively. What's more? It also manufactures various accessories for your spare use and applications. There are also other minor series which might of interest to you.
---
Audio-Technica is undoubtedly one of the most notable names in the manufacture of audio equipment world over. The company commenced operations way back in 1962 and is as such one of the youngest brands in the field of headphone manufacturer. This notwithstanding, the company has won numerous awards owing to high-quality equipment.
In all, its headphones are budget-friendly, high-end and mid-range in the price range. They are also very comfortable and are suitable for consumer and professional use. The company is a one-stop-shop solution for all your sound quality needs. This is not to mention that they are also durable and can withstand intense impacts.
---
Sennheiser is a German manufacturer of audio equipment which was founded in 1945 by Fritz Sennheiser. The company produces and offers headphones which appeal and are applicable to a wide range of potential users. This makes it by far one of the most popular brands of all times.
Most past users have noted the headphones to produce sounds of unparalleled sound quality. This stems from the consistent quality of the sound outputs they produce which see to it that the customers always receive the highest returns for their money. Its latest gadget is a 3D audio output which is truly amazing.
---
Sony is by far the most recognized name in audio equipment manufacturer in the whole world. The company came into being in 1946 and has ever since manufactured affordable headphones. Its range of products is directed to both the casuals and the audiophiles. Their most distinguishing trait is high sound quality.
Also, its range of headphones possesses some fair degree of aesthetics. Even though they are pricy, they deliver to you a combination of traits and benefits which far offset the price input. It is for these reasons that the company once dominated the field of headphones and walkmans.
---
This is a British manufacturer of all kinds of audio equipment like headphones, turntables, loudspeakers, and players. It was founded just recently in 1966 by one John Bowers at Worthing. It is presently based in West Sussex, England. If you want to experience audio excellence, you have no option but to leverage its range of award-winning audio equipment.
That is because, they are cheap, compact in size, and are simpler to comprehend and operate by persons of all skill level. Moreover, they last longer than the ordinary kinds of equipment and are hence worth the money.
---
Soundmagic is perhaps the latest entrant in the field of the manufacture of headphones. It was founded by engineer Tony Xu. The company's range of products aims to deliver great performance over and above customers' expectations. That is mainly because it makes use of the latest technology and materials.
Other than that, the company is constantly updating and improving its range of products on the basis of customer feedback, suggestions, and testimonials. This has ensured that its products are as relevant to the target customers as possible. At the same time, they deliver high quality, outstanding durability, and excellent aesthetics.
---
Most professionals love the Shure brand of headphones. That is because they offer outstandingly premium-quality outcomes and are hence reliable for use by engineers, music lovers, and disc jockeys. The company started operations in 1925 in Chicago, Illinois but only ventured in headphone manufacture recently in 2009.
They are mostly preferred by professionals due to their rich quality and great safety for the ears. On the flipside though, they are somewhat expensive and hence beyond the reach of many would-be users. Most of them, as a matter of fact, cost in excess of $100 but nevertheless return higher value for money.
---
Lastly comes the Bose Electronics. The company was established in 1947 by one Amar Bose and is based in Framingham, MA. It is mainly known for expensive and overpriced headphones. They are nonetheless elegant and of higher quality at the same. Because of this, they last longer and also encounter fewer incidences of breakdowns.
Their premier trait is noise-canceling technology. Most people who work in aeronautics and aviation find it handy. They filter all of the background ambient noise to deliver to you the most audible sound quality. Their use hence wards off any ambiguities which may often arise in the course of use.
---
The Final Words (Conclusion)
---
We have done our part by delineating the 9 best headphones brands on the market at the moment. It is now up to you to narrow down to the one which most suits your unique needs and preferences. Simply skim the list above to find the one which may most likely line up with your desires.
Needless to say, this list keeps fluctuating every now and then. As such, we shall constantly update it to reflect the reality on the ground. Do check it up regularly to keep yourself posted on the latest line up.