Beats wireless headphones come in various models like Beats solo, Beats studio, Powerbeats, and pro. However, the process of pairing with a smartphone or any other device is the same for all models.
In this article, we have explained each step so that users can easily understand how to pair Beats wireless headphones with Android or IOS smartphones and MAC or Windows PC/laptops. The following steps will apply to other wireless headphones as well.
How to Pair Beats Wireless Headphones?
---
1. Beats Studio Wireless Pairing
---
1. Press the power button on your Beats studio headphones for five seconds until the five Fuel Gauge lights flash. Once the pairing process is complete, your headphone is ready to be connected with an iPhone or any other smartphone.
2. Optionally, if your headphones are not flashing, turn them off and try again when the indicator light turns on.
3. Now on your iPhone or smartphone, tap the Bluetooth setting to make sure it is turned on.
4. Now search for your Beats Studio headphone in the list of found Bluetooth devices and select to pair. If you need to enter a passcode, use 0000.
5. If the indicator light is on but not flashing, your headphone is already paired with your phone.
2. Beats Solo 3 Wireless Pairing
---
1. Hold the power button of your Solo 3 for 10 seconds. While holding down, press volume up on your device (or click it several times). Hold both buttons until the five lights flash in a circular pattern. The headphones are now in pairing mode.
2. Now, turn on your smart device's (iPhone or any other smartphone) Bluetooth function to search for available devices. Select "Beats Solo3" under the available devices. Your headphones will enter pairing mode and start to connect if needed then use passcode 0000.
3. If your headphone was connected to another device previously, then you need to reset them. If you want to reset, then hold down the volume up and power button for 10 seconds.
4. When all five LEDs begin to flash in a circular pattern, your headphones are back to being unpaired with any connected devices. Remember that you particularly require this method if you want to pair your headphones with a new device.
3. Beats Powerbeats Pro Pairing
---
1. Turn on Beats Powerbeats pro earphones. If it is not turned on, turn it on by holding down its power button for about 3-4 seconds.
2. Open the Beats iPhone app on your iPhone. Download the beats iPhone app from Apple App Store and install it on your iOS phone if you do not have it yet.
3. In the Beats iPhone app, tap the Settings icon at the bottom of the screen and then tap the "Devices" option to view all paired devices.
4. If the Beats Powerbeats Pro are not listed in the app, tap "+" to add it. Enter Beats Powerbeats pro case pairing code or 0000 and wait for a few seconds while the Beats iPhone app scans earphones. The earphones will then appear in the Beats iPhone app device list.
5. Double-tap on Beats Powerbeats pro earphones to connect earphones to your iOS Device. The earphone name will also appear in the "My devices" section of the Beats iPhone app. The earphone is now connected to Beats iPhone app, and you can start playing music using Beats Powerbeats pro earphones.
NOTE: If Beats Powerbeats Pro Earphones fail to connect with Beats iPhone app, repeat the above steps. It should be able to connect.
How to Connect with Smart Phone?
---
The pairing process is easy for users who have used Beats before, but new users might find it a bit tricky. Here is the guide on pairing Beats Wireless Headphones with iPhone and Android Phones. Although you can follow the below procedure for different Beats headphones (like Powerbeats, Beats solo, Beats studio, and pro), the system is standard for all models.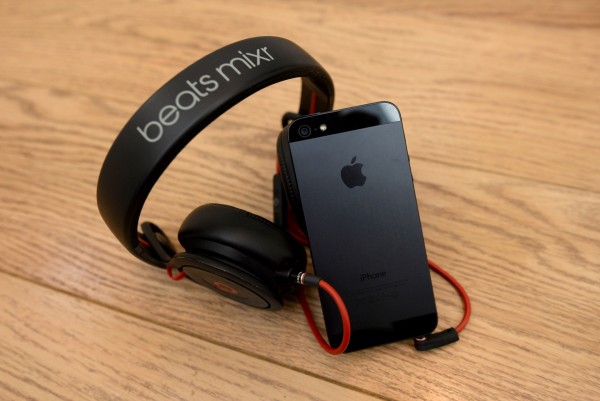 1. Turn on the Bluetooth option in your smartphone or other devices (if any iPhone, Galaxy, Xperia, etc.)
2. You will find a power/Bluetooth button on your Beats headphones. In addition, it has LED lights that indicate its status.
3. If it's your first time, you will need to set up the Bluetooth connection, so hit the button on your headphone and hold for 3 seconds till the Light blinks and Resets.
4. Now, open the Bluetooth menu on your phone, find the new device, and pair it with your headphones.
5. After which, you will see the headphone's name under 'My devices' in the Bluetooth settings of your smartphone.
6. Now, click on the headphone Bluetooth name, and it's pairing automatically. If it asks for a passcode then use 0000.
7. Your headphone is now connected. You can use the power switch on the right side of the headphone to Pause/Play songs or answer calls from a built-in mic (on some models). That's it, and you are done.
How to Connect Beats with MAC
---
You can use the built-in Bluetooth technology on Mac to connect your Beats Wireless Headphones and listen to music wirelessly from your Mac devices like your computer or laptop. The steps for pairing Beats wireless headphones with MAC are as follows-
1. Turn on Bluetooth on your Mac (if you have not already) and then go to System Preferences > Bluetooth.
2. Your Mac will automatically search for all Beats Bluetooth headphone devices in the area.
3. Select the device you wish to connect from the list of discovered devices.
4. You will now see a connection status of "Connecting," this may take some time depending on the model and version you are connecting.
5. Once connected, you will be able to use your beats wireless headphones with Mac.
How to Connect with Windows 10 PC
---
1. Turn on your Bluetooth device on your Beats Headphones.
2. Go to "Type here to search" in your Windows 10, type "Bluetooth and other devices" into the search bar, or click on Start, then choose Settings, then Devices, and finally "Bluetooth and other devices."
3. Turn on Bluetooth and then click on "Add Bluetooth or other devices."
4. Now, select Bluetooth, and your windows will detect nearby Bluetooth devices available for pairing.
5. Once done, you will see a connection status of "connecting," this may take some seconds, so wait for it to complete.
6. Finally, you will see a connection status of "connected," and your Beats headphone is now paired with your Windows 10 PC or Laptop.
The Final Words
---
Beats headphones are one of the best quality and stylish headphones at an affordable price. This product is a must-have for every music lover. Pairing Beats wireless Headphones is different depending on their model, but the process they follow is similar. Most of the models are very easy to use. After pairing your beats headphones, you can enjoy your favorite song, the movie with the best sound. You might also consider this Beats EP wired headphone if you don't like the wireless. For a hassle-free pairing process, you can read the instruction manual or watch YouTube videos for specific reasons.